Auckland's Mountain Biking Home Turf
We boast over 100km of purpose-built single track, loaded with over 250 man-made features and 4 Disc Golf Courses.

We're just 40 minutes from downtown Auckland, have over 100 hire bikes, an on-site mechanic service, pro-shop and cafe...AND
...AND WE ARE OPEN ALL YEAR ROUND, NO SNOW, NO HEATWAVES, JUST PERFECT
March 10, 2015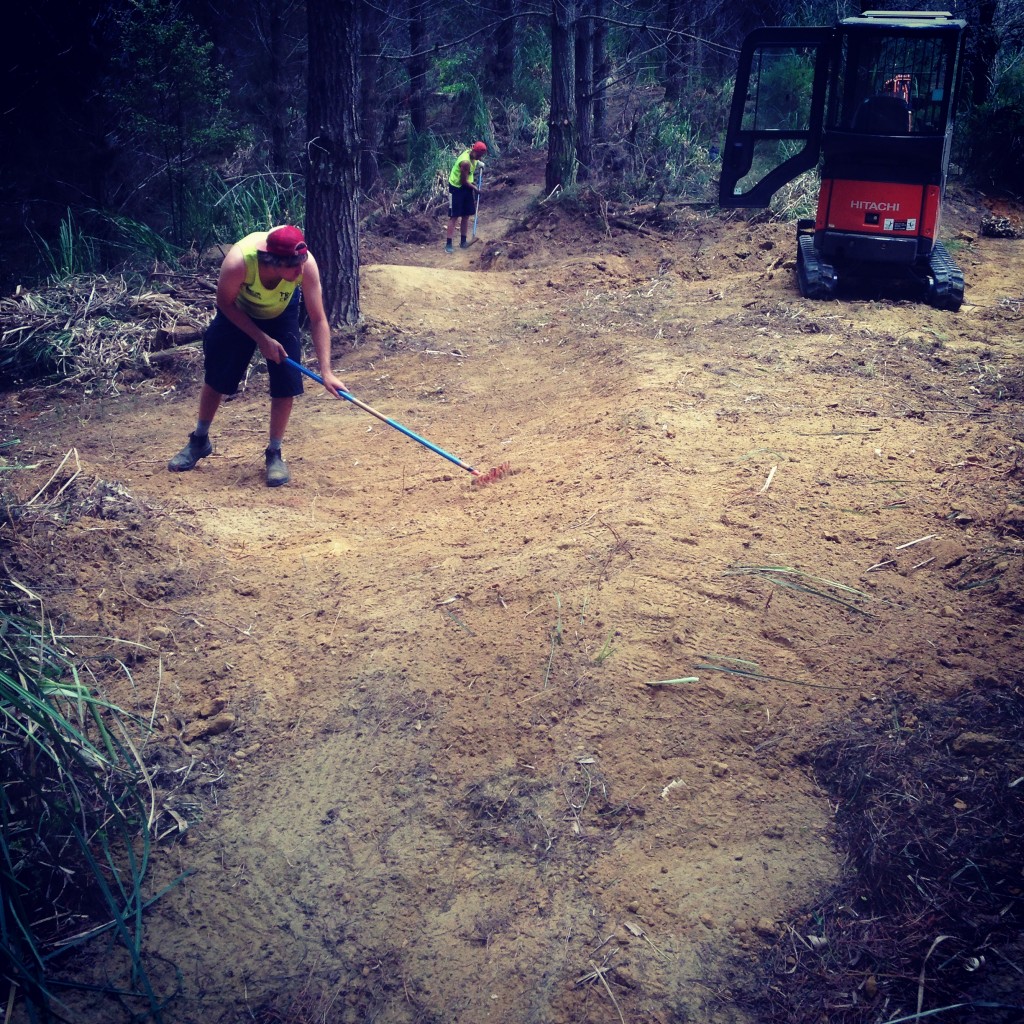 As we mentioned in our October Press Release we are building a whole new trail block.
There has been extensive work going on and Stage one of the new trail block is set to open once the rain comes in April.
Check out a video of some of the progress here.
There is also a gallery of photos here.
For weekly and or daily info please check out our Facebook page
January 19, 2015
IMPORTANT GATE CLOSURE TIME CHANGE..
Gates now close at 7pm (except Wednesday). Also to adhere with our new Iwi Contract we are required to obtain car rego and phone numbers of any rider entering after a certain time. We have chosen from 4pm (not including Wednesday). Due to circumstances beyond our control the changes are effective as of today.. Sorry for any inconvenience.
October 30, 2014
FOR IMMEDIATE RELEASE: It comes with great pleasure and excitement to announce that The Woodhill MTB Park's long term future has been confirmed. Bike Parks Ltd, the management company responsible for operating the Woodhill MTB Park signed a new agreement earlier this month with the new restored land owners of the Woodhill Forest Nga Maunga [...]
August 27, 2014
PRESS RELEASE: The decision has been made by Hancock Forestry Management, that storm damage in the Big Mumma Block is too extensive for the remaining trees to be left standing without creating an even more unsafe area.   Despite our negotiating to the contrary, we were not able to change that decision.  We completely understand and [...]
November 29, 2011
We always have a trained medic and emergency response vehicle onsite during shop open hours.  Please add the following number to your phone contacts.  0272 780969. After an incident on the weekend whereby it took an extra 15 minutes for our emergency response to be sent and even longer for the ambulance to be called. [...]