Auckland's Mountain Biking Home Turf
We are Aucklands only managed and Viagra canada online purpose-built rider accessed single track network. Loaded with fun for people of all ages. We also have Auckland's only managed Disc Golf Course.

We're just 40 minutes from downtown Auckland, have over 100 hire bikes and discs, an on-site mechanic service, pro-shop and cafe...AND
...AND WE ARE OPEN ALL YEAR ROUND, NO SNOW, NO HEATWAVES, JUST PERFECT
August 28, 2015
TRAIL REPORT:  We'll try get one of these out every Friday and Monday morning to help you all know what trails are affected by the logging crews..
All Trails are Open except for a few trails in the Lightning and Enchanted Forest area.  This includes Upland (as there is no trails open in that small block once you are up there).  
For trails north of Haggis please use Bradley Road.  For Yakuza jump track please go in from bottom and don't venture too far from the Trail Head.  The trail along the side of the block towards Haggis is still open.
Nearly all of the muddy sections are dry.  And those that are left are all part of mountain biking.. it will only ever be a very small part of anyones ride time.  Conditions today were not far from perfect and this weekend will be similar even with the forecasted light rain.
The Torpedo 7 Black Long Loop has been signed up and
Lowest price cialis
reinvented as our longer of the three Black Loops.  It shows some highlights of the very cool new block for those wanting to do 12 – 15km.  Follow the Black Torpedo 7 arrows to and from the carpark for the approximately 15km loop. (It was just finished today so no exact km reading just yet).  It includes the very cool NEW TRAIL Release Valve and the crowd favourite Handle the Jandal so check it out if you want to explore the new trails without having to worry about where you are going.
Auckland Eye Blue Medium Loop remains the same for now as no trails on it are affected.
Nature Valley Green Short Loop has an extra 500m of fresh new trail built by the Trail Crew.  It is all in the Tree Adventures block to save real beginners even having to brave the hill climb at the start..meaning their Woodhill experience is a fun one.  There is also a long loop that includes the big pump track return trail Over and Out.. Total of about 6-7km.
Please bear in mind that ALL of our spare resources are being used to rebuild a whole new Woodhill, the same and better than before. The transition is ahead of schedule but does take time.. Trees don't just fall down and great trails don't just pop up.  We are doing our best to ensure that your Woodhill experience is just changed not worsened in any way.
Please follow No Entry signage instructions so we continue to be allowed to coincide safely with the felling operations for as long as possible.
Have a great weekend, we do hope you enjoy your ride.
August 26, 2015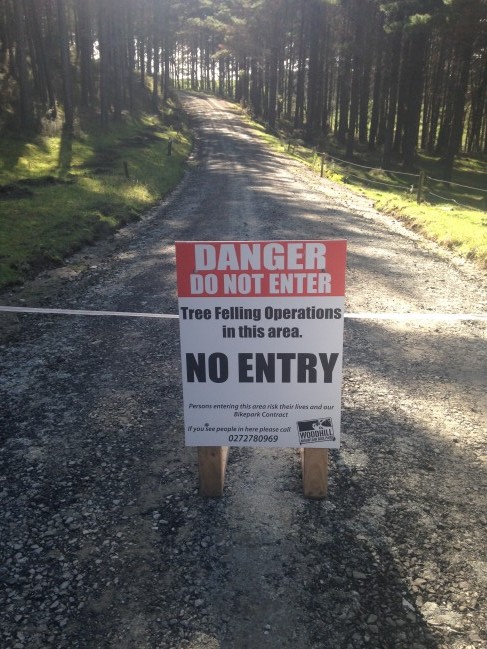 PRESS RELEASE: HARVESTING HAS BEGUN IN OUR OLD TRAIL NETWORK.Pine Tree Harvesting has begun in areas that we have our "Old Trail" Network.
Trail and Road closures will apply. (mostly Midweek)
Whilst the timing of this felling has come slightly sooner than expected, it was inevitable and Viagra for sale we have no control over it.   We will do our very best to ensure rider enjoyment is extended as long as possible.
Due to the schedule details that are provided to us being changeable, even at short notice, we have no way of publishing an exact plan with a concrete plan of attack.  We are at the mercy of the Forestry Company.
Exact changes and updates will be available from Supervising staff on site.  Due to the short notice we are given, we encourage riders to check before entering each time they ride to get the latest details.  Major announcements will be posted on Facebook and the Website.
Closures will start immediately, with smaller areas in the "old network" closed almost all of the time during the week and those that are deemed safe to ride will reopen for the weekends.  We will have substantial signage in place and riders are asked to obey signage at all times.  We have changed and improved our 3 main loops (Green Short Length / Blue Medium Length / Black Long) for riders wishing to familiarise themselves with the new trail network.
In addition to the immediate closures, in approximately 3-4 weeks, ALL roads within our boundary previously deemed ride-able will be closed for riders during weekdays.
We have implemented authorised road crossing points and have built new linking trails to keep riders off the road, except whilst using these road crossings.  Please bear in mind Forestry Industry is very high risk.  We are lucky we are allowed access at all while they are working and Cheapest viagra without prescription will lose this right if riders don't comply.
There will be no trace of our trails after the harvesting is completed in approximately 18 months time and we don't intend to rebuild in those blocks in the immediate future.  As published in the recent past, we have secured a new area and continue to build full-time in those blocks.  We have increased the trail network by well over 20km already and are constantly adding to that.
The new trail network is only part of a whole new Bike Park we are building for Auckland and we appreciate your understanding as we go through transitional phase.
For all enquiries please direct to haydz@bikeparks.co.nz.
May 18, 2015
See more pictures and the latest video here

A solid effort by the Woodhill Trail Crew saw nearly 20kms of new trail ready for the Stage 1 Opening April 2015. Sustainability and summer proofing was high on the priority list and Generic viagra sale the crew has pulled off trails with amazing flow and shape that will last right throughout the year. Thousands of hours of planning, marking, cutting, digging, busting through dense forest and mostly hand loading nearly 100 Tonnes of Sandstone has 11 new trails open and ready to ride. With these new trails in unseen parts of the forest, with more gradient and a new type of terrain we have already seen an extremely positive response from regular Woodhill riders and from those who have rediscovered one of NZ's most frequented riding destinations.
Whilst we are about to lose some of the existing trails due to harvesting, the Fresh Trail Vibe is not over yet, the Trail Crew are still going hard and we plan to have another 60km of fresh trail and Viagra in canada new infrastructures in place by April 2016.
Watch this space.
Thanks to Scott Bikes, Dakine, Torpedo7, Smith Optics, Nature Valley, Bell, Rock Shox, Kali Protectives and Camelbak
April 5, 2015
Daylight Savings Times: NEW FORMAT – It's that time again when our gates close early except this year it's different.. We will close the gates at 5.30pm midweek (except Wednesday 10pm as always).. At the moment we will leave Saturdays at 6pm but this will change as we get into the shorter days.. Either way [...]
March 10, 2015
As we mentioned in our October Press Release we are building a whole new trail block. There has been extensive work going on and Stage one of the new trail block is set to open once the rain comes in April. Check out a video of some of the progress here. There is also a [...]
January 19, 2015
IMPORTANT GATE CLOSURE TIME CHANGE.. Gates now close at 5.30pm (except Wednesday). Also to adhere with our new Iwi Contract we are required to obtain car rego and phone numbers of any rider entering after a certain time. We have chosen from 3pm (not including Wednesday). Due to circumstances beyond our control the changes are [...]
October 30, 2014
FOR IMMEDIATE RELEASE: It comes with great pleasure and excitement to announce that The Woodhill MTB Park's long term future has been confirmed. Bike Parks Ltd, the management company responsible for operating the Woodhill MTB Park signed a new agreement earlier this month with the new restored land owners of the Woodhill Forest Nga Maunga [...]
November 29, 2011
We always have a trained medic and emergency response vehicle onsite during shop open hours.  Please add the following number to your phone contacts.  0272 780969. After an incident on the weekend whereby it took an extra 15 minutes for our emergency response to be sent and even longer for the ambulance to be called. [...]